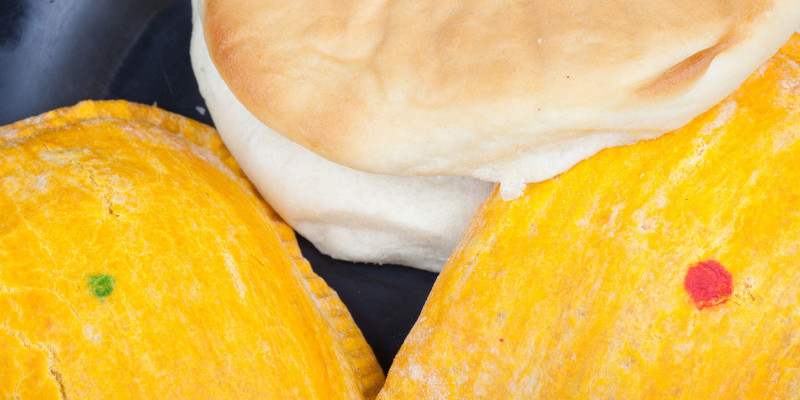 Jamaican patties are a food gift from heaven! You may hear the word "patties" and think of burgers for the grill or falafel in the fryer. Those foods are good, but they are not like Jamaican patties! Rather than a clump of meat or chickpea batter, a Jamaican patty is a pastry with a delicious Caribbean-spiced meat filling. Instead of thinking of a burger, a Jamaican patty is more like a meat pie or pasty from the United Kingdom.
Do you have an idea of what Jamaican patties are like? Let us help you fill in the picture more fully. We'll start at the surface. The outside of a Jamaican patty is formed with a flaky, pastry crust. This provides a beautiful buttery crunch to your meal. It is yellow in color. Some cooks even add an egg or turmeric to the pastry to increase the yellow tint.
Not only does the pastry offer a dynamic and colorful look and taste, but the interior of the pastry has just as much deliciousness to offer! At Caribbean Hut, we offer two different flavorful fillings: beef and chicken. These are classic meats prepared in true Jamaican fashion. We use Jamaican spices to flavor these delightful foods.
Jamaican patties are a great choice for a quick meal. You can order them on-the-go as a take-out option at either of our locations in Charlotte, North Carolina. On the other hand, you can also order them for dine-in and enjoy them at the restaurant. Visit us today to try these tasty patties. You will not be disappointed!