Without a doubt, our vegetable roti is worth a try.
Vegetables are an essential aspect of a balanced diet. Eating fresh veggies can help you maintain your overall health and well-being since they are valuable sources of many important nutrients, including potassium, fiber, folate, and vitamins A and C. Some people follow a vegetarian diet, consuming only plant-based food items. Whether you're a vegetarian or simply looking to add a few more veggies to your diet, you can enjoy the vegetable roti from Caribbean Hut. We serve up delicious fare in our four locations, which are conveniently located for diners in and near Charlotte, North Carolina.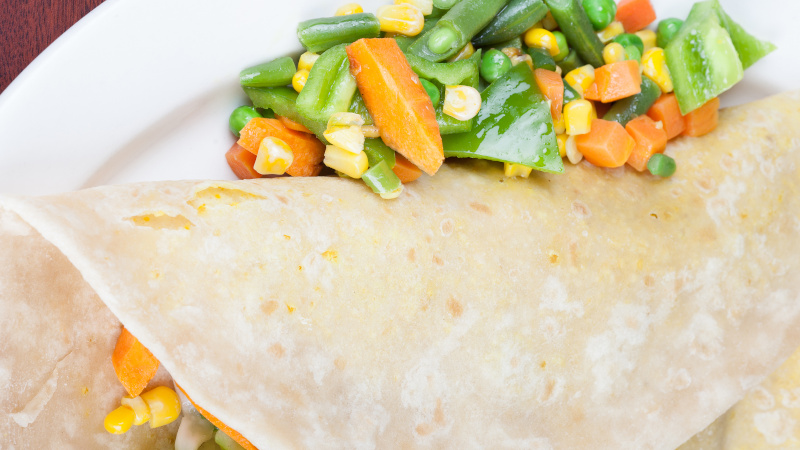 Eating vegetables doesn't have to be bland or boring. We use a blend of spices in all of our dishes to give them delicious and memorable flavors that keep people coming back for more. The Caribbean is known for its unique dishes, and we bring those options to diners in this region, so they can experience all the islands have to offer.
Our vegetable roti includes various veggies and sauces, served with a delicious piece of flatbread made from stoneground whole wheat flour. This unleavened flatbread is native to India but is enjoyed in many other places around the globe. We can wrap the fillings and roll up the roti or serve it alongside the vegetables, allowing you to break off pieces and use them to sop up the sauce. Without a doubt, our vegetable roti is worth a try. Visit one of our dining locations to sample and enjoy a delicious Caribbean dish for lunch or dinner.