You can be confident that our Curry Goat will melt in your mouth with a burst of Authentic Caribbean flavor.
Curry Goat is one of those dishes that has traveled the globe and been claimed by many ethnic cuisines, with each giving it a delightful spin due to native seasonings and ingredients. While it is believed the dish originated in India, it is the Jamaican version that most are acquainted with. You can't rush making Curry Goat if you want it to be full of flavor and the most tender. Here at Caribbean Hut, we make up a fresh batch each day, but you can always be confident it will melt in your mouth and have the complex layers of flavor that make it Authentically Jamaican.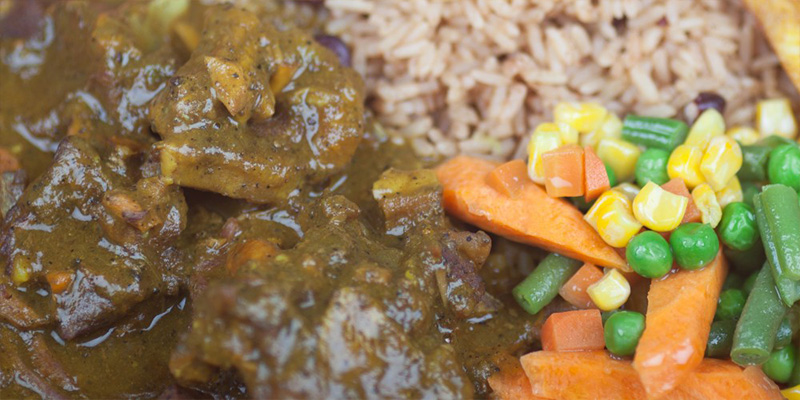 It is vitally important to cook Curry Goat properly so that the meat can be full of flavor and pull off the bones cleanly. Because of the bones, it isn't the easiest dish to eat, but with each bite, you'll be more than happy you invested the time and energy. If you haven't had Curry Goat before, you are in for a real treat!
You can order our Curry Goat as an Entrée, in a Roti, or in a Combination Platter with Oxtails or Chicken. We also offer a Goat Soup one day a week. If you aren't quite up to trying Goat, have no fear, as our Curry is also available as a Chicken, Vegetable, or Shrimp dish. Stop by one of our two locations in Charlotte, North Carolina today to have a Curry dish you will never forget or contact us for catering your next event.