Each day, we prepare a fresh batch of curry chicken for diners to enjoy.
You've probably heard the word "curry" on menus and in lists of ingredients, but have you ever wondered what it is exactly? Curry is a unique term in that it doesn't refer to one specific type of food or seasoning blend. Instead, curry can be used to refer to many different tasty options. Curry paste and powder are often used in cooking. They're comprised of fresh and flavorful ingredients, such as ginger, chiles, herbs, lemongrass, and/or galangal, ground together to create a thick paste or dry powder. These blends are used in a range of dishes prepared across the globe, delivering incredible flavor.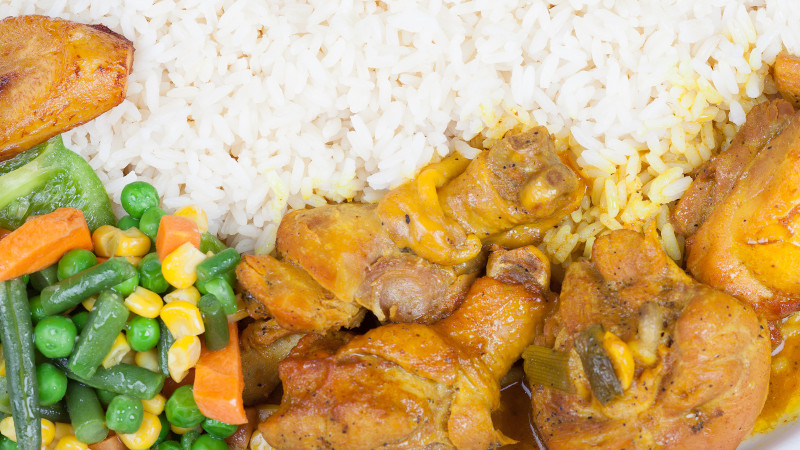 One place you'll often find curry-based dishes is in the Caribbean. British and Indian travelers brought curry to the region during the 19th century, and natives began to incorporate the spice blend into their dishes. Allspice is native to the Caribbean, so many dishes prepared in the area include both of these blends, along with habanero chilies and ginger, producing a fruity and spicy flavor. At Caribbean Hut, we bring the flavors of the islands to diners in the Charlotte, North Carolina area. One of our top-rated menu items is our curry chicken. We take our own unique approach to this popular dish, blending unique ingredients with fresh chicken to create something that is universally beloved.
Each day, we prepare a fresh batch of curry chicken for diners to enjoy. It boasts incredibly complex flavors that balance and complement one another. Since we cook our curry chicken for a longer period of time, the meat becomes tender and full of flavor. You can enjoy curry chicken as an entrée, served with delicious sides, or in a roti. We also offer curry chicken in a combination platter served alongside oxtails, another Caribbean delicacy.
Our goal is to provide every guest with the vibe of the islands and flavors they won't soon forget. You can enjoy the most authentic Caribbean cuisine at any of our four locations, including two locations in Charlotte. We're open daily for lunch and dinner, and we serve breakfast on Saturdays starting at 8 a.m. to help you start your weekend off right. Our menu also includes other delicious curry-based dishes, including curry goat, curry vegetables, curry tofu, and curry shrimp. You can also sample authentic dishes like pepper steak, stew beef, or a veggie platter that includes steamed cabbage, peppers, carrots, and onions, along with your choice of brown stew or curry sauce. Be sure to save room for one of our pastries, which include carrot, black, and red velvet cake.
We take great pleasure in helping our guests experience what it's like to dine in the Caribbean. Our chefs use fresh ingredients to ensure that every dish tastes great. Enjoy your favorite dishes alongside our selection of imported and domestic beers and soft drinks, including Jamaican sodas and uniquely flavored beverages. Visit one of our locations today and sample the curry chicken or one of the other dishes on our authentic Caribbean menu.