Our Jamaican Patties come in both Beef and Chicken with Authentic flavor you won't forget.
If your idea of a Patty is a beef burger on a bun with a few condiments to make it palatable, you might not want to come see us at Caribbean Hut because our Jamaican patties are nothing like that! On the other hand, if you are looking for a traditional, authentic Caribbean experience, you won't want to miss visiting us when you are in the Charlotte, North Carolina area.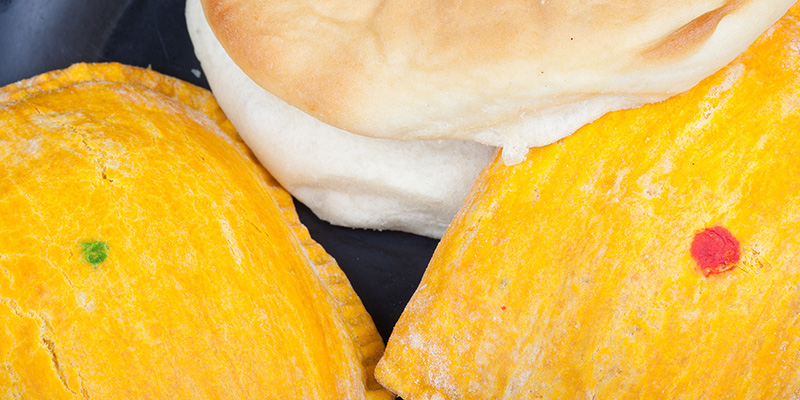 Jamaican Patties feature a soft, flaky crust with various flavored meats and other ingredients cooked inside. We offer both Beef and Chicken Jamaican Patties that we are confident you'll become addicted to, along with our other insanely delicious menu items. Jamaican Patties are traditionally enjoyed in the middle of Coco Bread as a sandwich.
In addition to being an ideal quick meal for Take-Out or Dine-In at either of our two locations, we an also make a platter for your next gathering. You can order ahead to pick up that day or take advantage of our catering services. This is a great option for corporate meetings and seminars, as well as Super Bowl parties, birthday parties, and other gatherings.
You can also consider other handhelds, such as our Roti selections of Curry (Goat, Chicken, Vegetable or Shrimp) and Callaloo and Sandwiches featuring Plantains, Fish, or Jerk Chicken. Stop by to see us to learn more about our Authentic Caribbean cuisine that has been reviewed as the best in the area.