The reviews are in – our Jerk Chicken is the most authentic in the area!
The key to quality, Authentic Jerk Chicken is utilizing the many different components of Jamaican Jerk seasoning to create a flavor profile that is the perfect balance of Sweet, Smoky, and Spicy. Here at Caribbean Hut, we are quite thankful that Jamaican ingredients and seasonings can bring about such perfection and that the Maroons introduced their cooking technique to Jamaica long ago, which lends itself so well to those native ingredients. We endeavor to bring you the same flavors that began so many years ago for an unforgettable experience.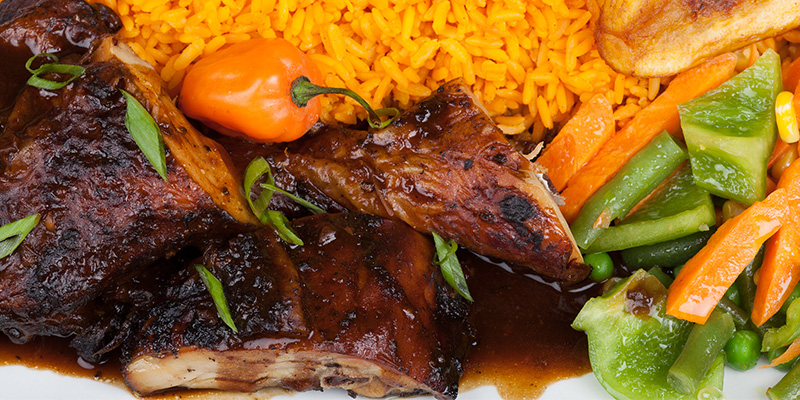 You don't have to take our word for it that our Jerk Chicken is the most Authentic in Charlotte, North Carolina – there have been many reviews in our 15 years of business, including one from the Charlotte Observer, that testify to that fact. The best way to know for sure is to stop by one of our two locations and see for yourself. We offer Dine-In, Take-Out, and Catering Services for our Jerk Chicken and the rest of our insanely delicious menu offerings.
There isn't a consensus about where the term "Jerk" originates from or even what it means exactly, but we are confident that one taste of our Jerk Chicken and you'll only be calling it your hands-down favorite dish. We look forward to seeing you and sharing our passion for island cuisine with you. Come by and feel the island breeze; once you experience the flavor, you will never forget it.