The only other way to get the Authentic cuisine you'll find at our Caribbean Restaurant is to fly to the islands.
Here at Caribbean Hut, we know you have choices when it comes to selecting a Caribbean Restaurant in the Charlotte, North Carolina area, but we also know you won't find another one like us! We have repeatedly been reviewed as the most Authentic, and with two locations to serve you, we're convenient too! Whether you opt for Dining In, place a Take-Out order to enjoy elsewhere, or contact us for our catering services, we are confident you'll find our menu a delight and our food insanely delicious.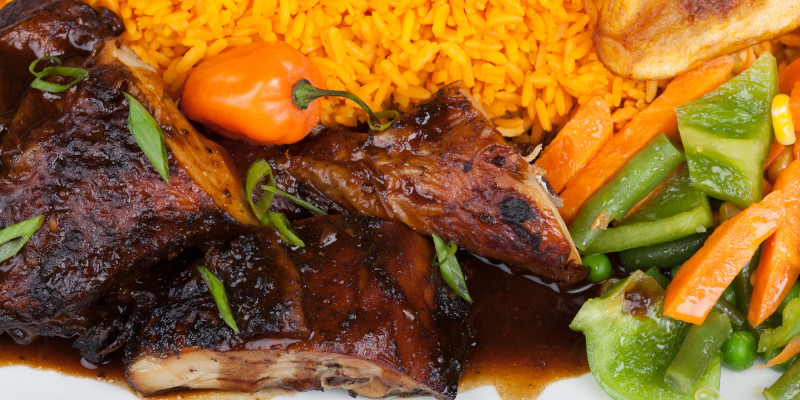 We believe that when you go to a Caribbean Restaurant, you should feel the island breeze, so we make sure to create a flavor experience you will never forget. You'll find that our Curry and Jerk dishes are exceptional with the complex layers of flavor traditionally found by using Jamaican seasonings and ingredients. Each dish is cooked to perfection, with Fish and Shrimp dishes made to order to guarantee freshness and other items slowly simmered for tenderness and depth of flavor.
Caribbean Hut: Insanely delicious & authentic Caribbean cuisine
The only way you'd get the truly exceptional Island feeling you receive at our Caribbean Restaurant is to board a plane and fly to Jamaica! Stop by today to see for yourself! We know you won't be disappointed and will come by every time you get a craving for Authentic Caribbean cuisine.
Similar Services We Offer: