Roti or wrap roti is a popular Caribbean dish. Variations of roti actually originated in India and are served in several areas around the world. But you don't need to travel to India or the Caribbean to taste superior vegetable roti – you can find that right here in Charlotte, North Carolina at Caribbean Hut. We hope you'll stop on by, but in the meantime, we'd like to explain a little more about what vegetable roti is and why you want to try our version.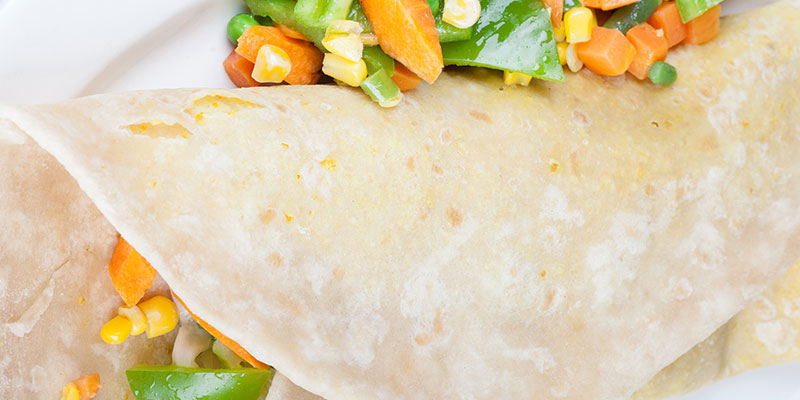 Roti is made up of two main parts: A layered-dough wrap (which may use vegetable oil or coconut) and a stew-type filling, such as curried vegetables in this case. It is common to include coconut in the filling of vegetable roti along with the unique and flavorful type of spice blend you expect from the Caribbean. Vegetables can include potatoes, aubergines (a type of eggplant), shallots, red and yellow peppers, chilies, garlic cloves and even carrots or leeks. If you have allergies, you'll want to watch out for peanut ingredients in the filling of this unique dish – but, we sure hope that you don't have to hold back – because if you try this, we believe you'll simply love it!
Once you have tried our food and fallen in love with it (as you are sure to do), you'll be interested to know Caribbean Hut also does take out and catering. As a Caribbean caterer, we know how important it is to our fans to share the joy of what they have tasted, including our vegetable roti.