When you think fresh Jamaican food, you may first think of jerk chicken, cooked with powerful and aromatic spices. You may also think of our rich and flavorful curry dishes, such as our tender curry goat. But there is another featured item on our menu that we highly recommend trying: our vegetable roti. For those new to the dish, we'll break it down for you.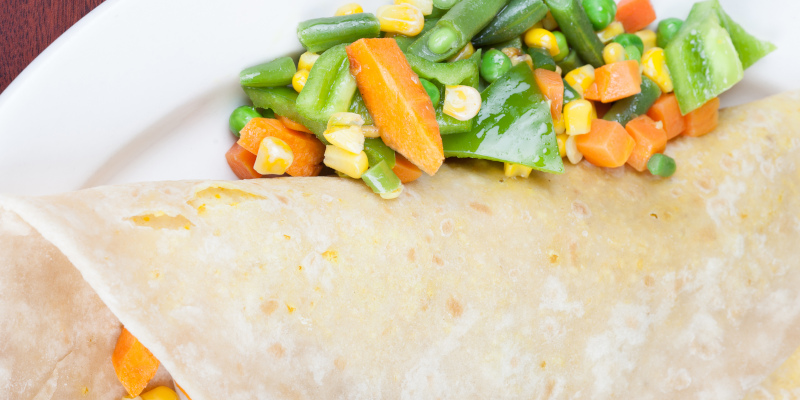 Roti is a traditional flat bread, originally from the Indian region, and commonly eaten in many countries including India, Nepal, Indonesia, Singapore, Thailand, Trinidad and Tobago, Jamaica, and many more. Unlike the more widely known Naan, which is made with yeast, roti is unleavened. It is traditionally made from atta flour. In the Caribbean regions it commonly served as a wrap.
Here at Caribbean Hut, we fill our vegetable roti with vegetables that are packed with flavor and full of benefits. We use traditional Caribbean spices to season the vegetables and then we cook in them using traditional methods to lock in the flavor without losing the important nutrients, such as vitamins A and C, potassium, fiber, and folate.
We serve our vegetable roti with various veggies and sauces to keep the flavor as rich as possible. If you're looking for a heartier option, try our other roti, stuffed with curry chicken, curry goat, or curry shrimp. You can also order some of our other popular veggie packed dishes such as vegetable curry, curry tofu, stir fry vegetables, or our veggie platter. Come in and try some today.