The Caribbean is a vast melting pot of different people due to its rich history. A result of this interaction of various cultures is the roti, a flatbread originally from India, that is now a staple in the Caribbean.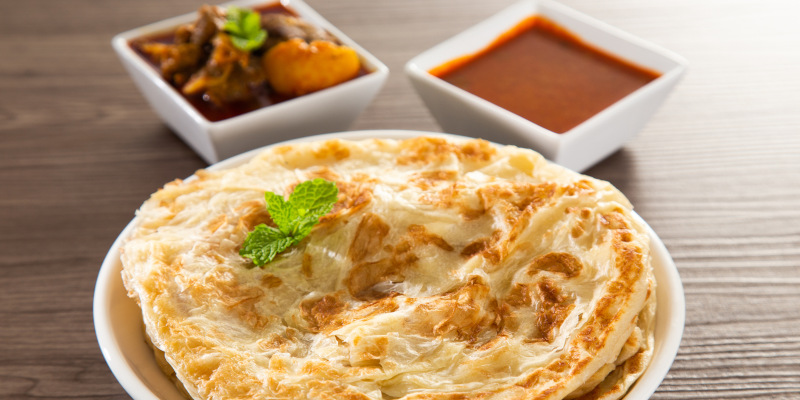 But how did this Indian delicacy find its way there?
Early 19th Century: Laborers from India were brought into the Caribbean to work in the sugar plantations, bringing with them their indigenous foods such as roti.
Mid-19th Century: The Caribbeans started to adjust and change the roti recipe to suit their tastes. They added ingredients to make it more flavorful. In Trinidad and Tobago, roti was changed to "dhalpuri roti" by adding split peas.
Late 19th to early 20th century: As the influx of Indians in the Caribbean rose, roti's popularity also grew. The Indian communities in the Caribbean maintained it as their staple as they adopted other cuisines from various cultures.
Mid-20th century: Roti became a commercial product, being sold in restaurants and shops, hence becoming more popular with other people in the Caribbean.
Late 20th Century to date: Roti became widely known and recognized as a huge part of the Caribbean cuisine. It is consumed as either a snack or part of a meal, paired with stews and curries.
Roti's journey to the Caribbean has been long and revolutionary, proving that food can bridge cultural divides. Whether you are a local or a visitor, be sure to visit us here at Caribbean Hut for some mouth-watering roti and enjoy some of the rich and historic Caribbean cuisine.