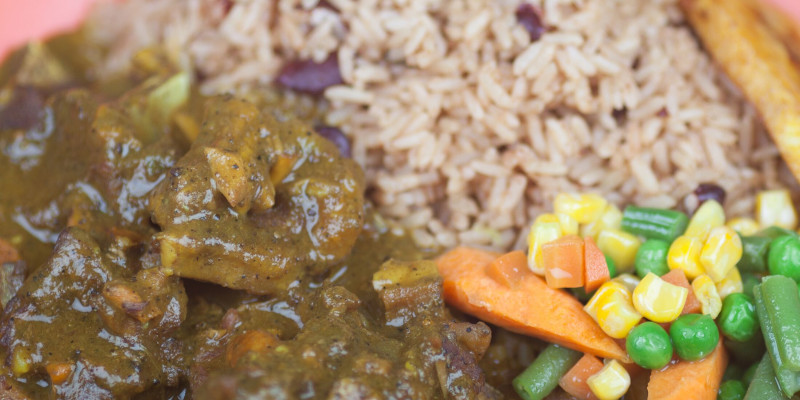 We are proud to bring our Curry Goat to our customers in Charlotte. We know that you want to have an authentic taste of the Caribbean right here in North Carolina. Our food invokes the taste of the island with our Curry Goat being no exception.
Goat? You want us to eat goat? Yes, we hear you thinking it. Rest assured, goat meat makes for a delicious meal. Cultures around the world eat goat meat every day, and we cook our Curry Goat to perfection. We make a fresh batch of Curry Goat each day. The meat is cooked slowly so it slides off the bone and melts in your mouth. Combine this with our Jamaican curry, and you have a dish that is out of this world.
It is a versatile dish that you can eat many ways. At the Caribbean Hut, this includes as an entrée, in a Roti, or in a Combination Platter with Oxtails or Chicken. We hear what you are thinking: That's sounding pretty good. Can you tell me more about the goat part though? Sure.
As we mentioned, goat meat is incorporated into many dishes all over the world. It is lower in cholesterol than chicken, beef, and pork, and it is lower in fat than these other meats as well! Not only is it good for you, it is good for the environment. Raising goats is more sustainable than raising cows, and goat has great flavor.
Don't believe us? Well, you will have to try it to find out! Visit us today to sample our Curry Goat and find out for yourself.